HVAC Installation
Our construction department is lead by a team of dedicated Project Managers.  Our project managers solicit work, provide proposals, enter into contract, manage the project, and closeout the project.  By one team member being responsible from beginning to end, we feel we can provide more individualized attention to each project.  We give each project the individual attention needed to maintain schedule, quality, safety, and customer satisfaction. Our project management team, with over 200 combined years of proven success, brings to our clients the capability of completing projects within the client's budget and schedule. Whether it is a design/build project or a bid project, our experienced team is known for our endless efforts to satisfy. The individual and personal attention our management team places with each and every project is the dedication and attention all of our clients have come to expect.
Our HVAC construction department has completed numerous construction and installation projects ranging from small interior build-outs to class 4 medical facilities. Our on-site foremen emphasize safety and quality. They have a wide array of knowledge and experience on commercial job sites. We pride ourselves on working together with other trades to accomplish the goal of completing each project to the satisfaction of the owner. Our employees are TAPS certified and are comfortable working in all sizes of commercial and industrial job sites. We have factory certified startup technicians that confirm the system's performance and ensure the satisfaction of the owner.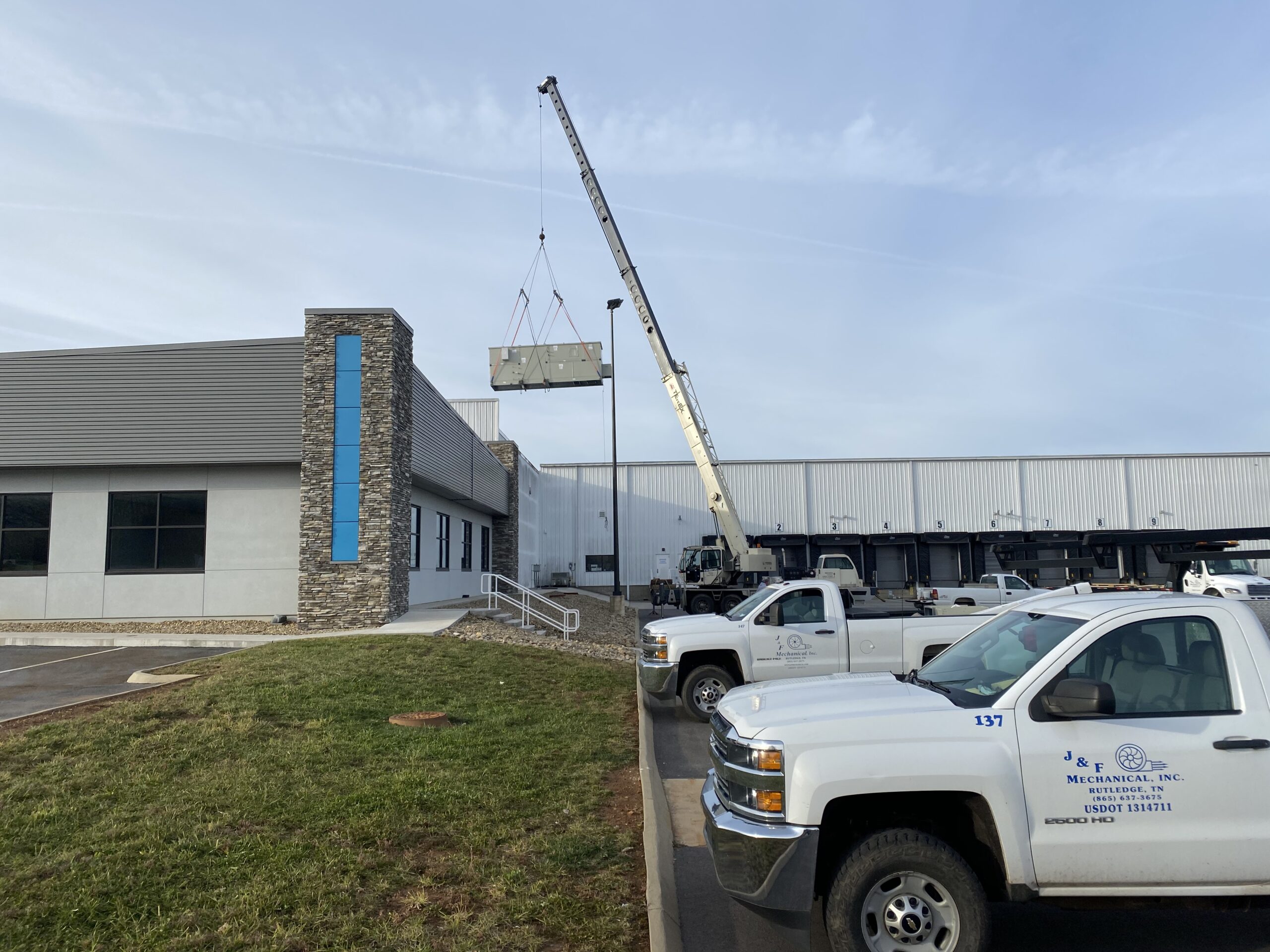 HVAC Service
J & F Mechanical understands that our customers needs do not end at the completion of construction, so we offer a service department staffed with qualified technicians.
A properly designed HVAC system makes the difference between ideal performance, system life and efficient operation.
A poorly designed system can drastically reduce running efficiency, which increases power bills.
You can be confident and relaxed with J & F Mechanical as we have knowledge and experience that sets us apart from the rest. Using us means you receive the best commercial or industrial HVAC service and your utility bills will quickly testify to such!
Our service technicians are factory certified and have many years of experience to quickly diagnose and fix any problems with your HVAC system. Our office phone number ((865) 637-3675) will put you in touch with our service manager and dispatcher who can send a technician to you anytime. We keep at least one technician on call 24/7 to meet our customers' needs. If circumstances require a new unit, J & F Mechanical can also change out existing units for new ones.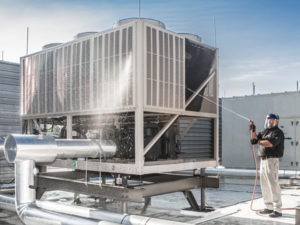 Plumbing Installation
J & F Mechanical also offers commercial and industrial plumbing and pipe fitting. Our plumbing department has experience with general cast iron and PVC piping as well as welded stainless and Aquatherm pipes. J & F Mechanical's plumbing department works closely with our HVAC department for gas and water piping for HVAC systems. By having 2 trades under the same company J & F Mechanical can work together to satisfy our customers.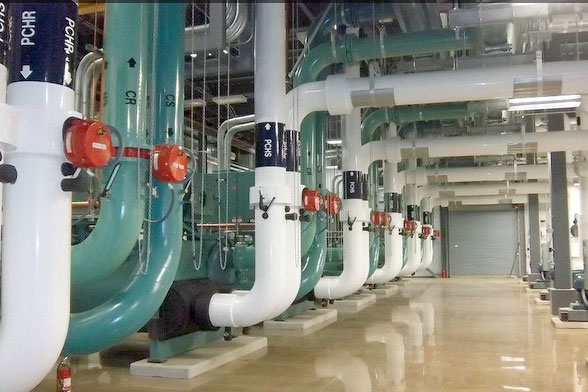 Plumbing Service
We understand that mechanical needs include more than ventilation and climate control systems.
At J & F Mechanical, we have developed a highly trained plumbing service department that works directly with our HVAC technicians. Equipped with invaluable experience, our plumbing group is responsive and quickly provides cost-effective, high-quality service for our customers.
Whether you have new construction, clogged pipes, or specialized jobs involving medical gas and sanitary cabling, J & F Mechanical is on-call to provide efficient, high-quality service.
Our Plumbing Services Include
Sanitary Cabling / Cleaning and Hydrojetting
Sanitary Video Inspection
Backflow Install / Testing and Repair
Boilers and Water Heaters
Grease Traps and Interceptors
Inspection and Maintenance (Tenant and Medical Facilities, Restaurants, etc.)
Repair and Install of Domestic Water Sanitary and Storm Drainage
Leak Detection and Location
Water Detection Systems
Domestic Booster Pump Stations
Gas Systems from Meter Throughout Building Structure
We also offer Preventative Maintenance (PM) contracts that can be customized for each customer. This can range from filter and belts changes to coil and duct cleaning. Call our office and we can put you in touch with someone to create a PM for you.
Benefits of Planned Maintenance
Extend Equipment and System's Life
Prevent Downtime Due to Major Breakdowns that Result in Costly Repairs
Clean, Calibrate and Lubricate Systems to Optimize Energy Efficiency and Comfort Level
Ensure Equipment Operates Within its Design Limitations
Preferred Customer Service and Set Billing Rates
Detailed Reports of Equipment Operation and Condition
Priority Scheduling 24-Hours a Day / 7-Days a Week if an emergency does occur
Controls
To help increase the efficiency and ease of use of our customer's HVAC systems, J & F Mechanical offers a full line of Honeywell Building Automated System (BAS) controls. We can install Honeywell controls but can service most other brands. BAS controls can save customers money and often pay for themselves in a short amount of time. Our control work ranges from replacing lesser thermostats with more advanced thermostats to controlling multi-zone units in large commercial and industrial settings. We offer controls on new construction, remodels, and replacing existing units. Contact our office to schedule an appointment to see how our controls can help save you money.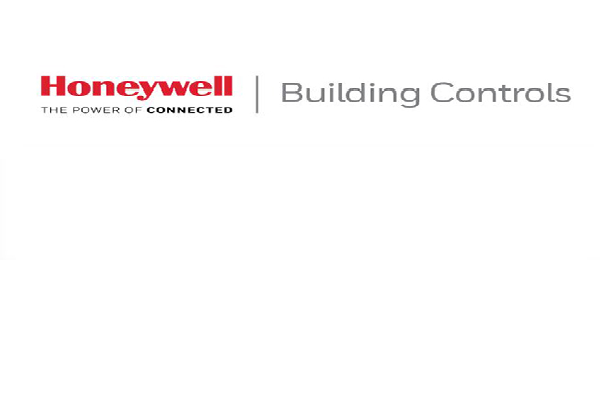 Fabrication
J & F Mechanical supports its end-to-end HVAC solutions with state-of-the-art sheet metal, piping, and plumbing fabrication facilities. From ductwork fabrication services to custom metal fabrication, our team of skilled fabricators takes pride in its ability to produce a quality product in an expedient manner. By providing our own fabrication, we are better equipped to provide smoother installations at a lower cost to the end customer. With many experienced employees in our fabrication shop, we are equipped to create a wide array of HVAC related products.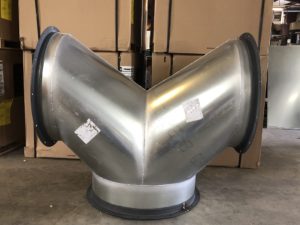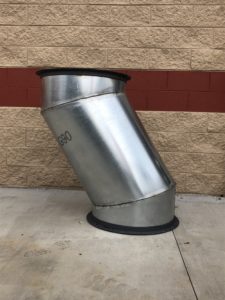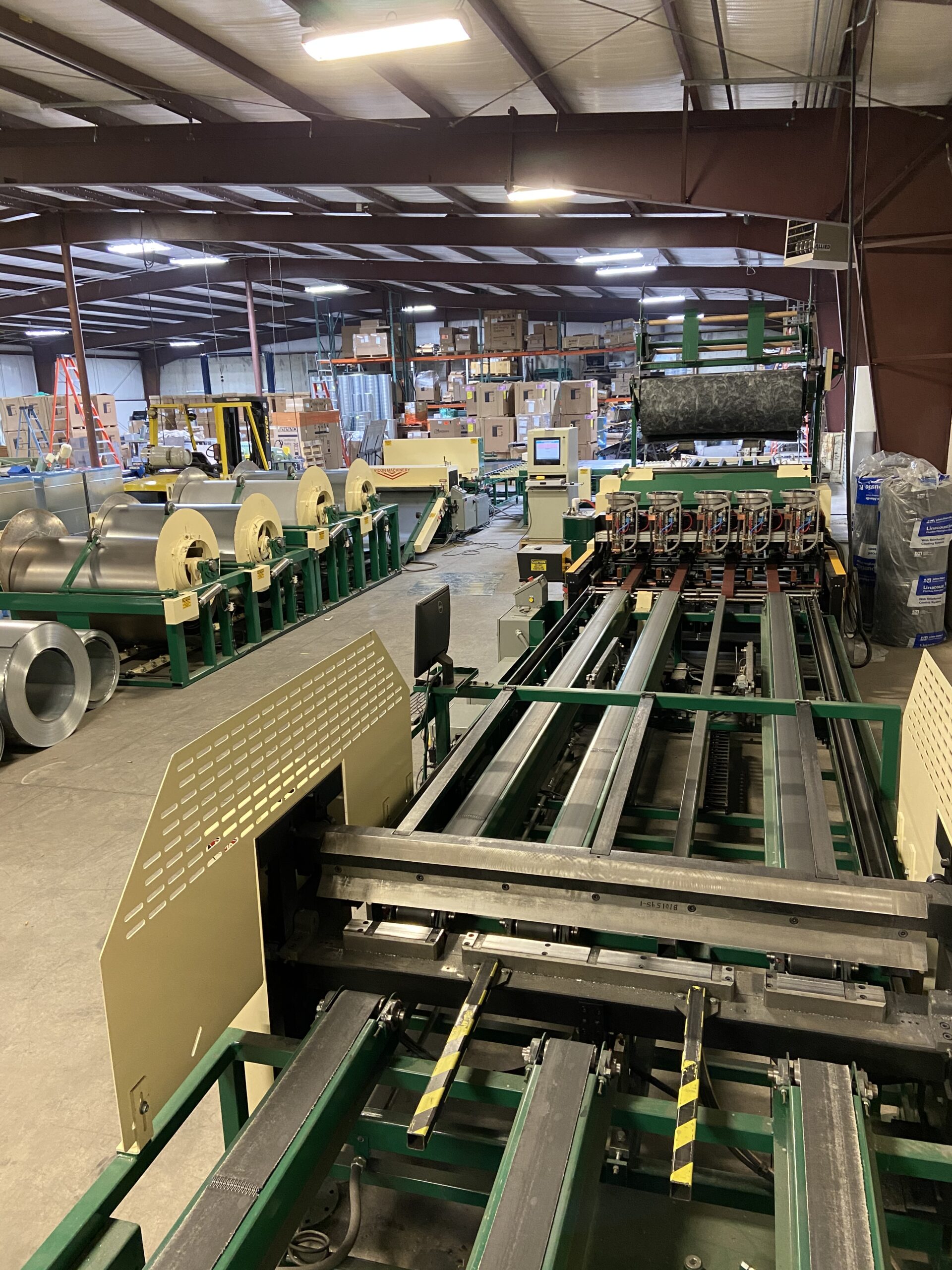 Variable Refrigerant Flow (VRF)
VRF is a method of conditioning spaces that has been growing in popularity. It is very efficient, but requires extensive knowledge to install properly. J&F Mechanical is a Mitsubishi Electric Diamond Contractor, one of only 5 in the state of Tennessee. We have completed millions of dollars worth of highly efficient VRF systems. Our Diamond Contractor status allows us to offer an additional 10 year factory warranty of all Mitsubishi parts that we install. ;