Do You Have A Mechanical Project We Can Help With?
Building Inspiring Spaces
J & F Mechanical, Inc. is a state licensed mechanical contractor installing heating, air conditioning and ventilation in commercial and industrial buildings throughout the Southeast. The company, J & F Heating & Air Conditioning, was started in 1976 by James McCubbins.  James' son, Eddie, joined him in business upon his graduation from The University of Tennessee with a bachelors degree in mechanical engineering in 1997. J & F Mechanical currently holds an active license in the State of Tennessee, Georgia, North Carolina, South Carolina, and Alabama.
J & F Mechanical, Inc. takes pride in the fact that we have been in business for since 1976. We will always have quality, customer satisfaction and safety as our priorities.  We find individuals we like to work with and then give 110% to keep them happy with intentions of continuing doing business. We are not interested in being the biggest company in town, just big enough to handle the work we have and complete that work on a timely basis. We are not a "change order company". We do not promise to be the low bid on every job. However, we do promise to be the most accurate and cost effective bid. We feel that a schedule is made for a reason and many times we commit our workforce to extra hours as needed to maintain a set schedule. We believe that our honesty, integrity, quality and willingness to go the extra mile sets us above our competition. We feel that each project is an opportunity to impress someone, whether it be you as the owner, general contractor, or someone simply passing the job site.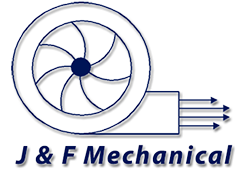 Recent Works
Below is some of our recent projects ranging from office buildings to industrial projects to pharmaceutical clean rooms.
Mechanical Piping
hostmethod
2021-03-19T19:31:59+00:00
We would love to help with your project. Please fill out the form below, or call our office at (865) 637-3675,  and an expert will contact you soon!